WELCOME TO BARAH MINISTRIES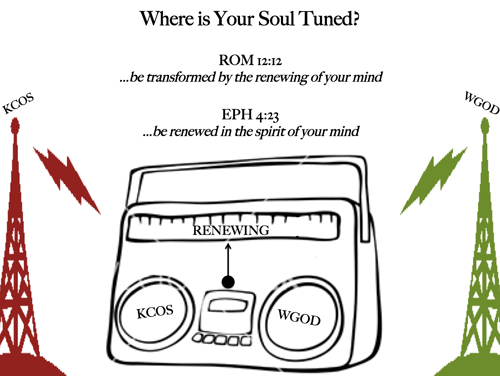 TODAY'S STUDY
The CREATOR'S Will is that You Be in Fellowship With Him
GEN 2:21
So the Lord God caused a deep sleep to fall upon the man, and he slept; then He (the Lord God) took one of his ribs and closed up the flesh at that place.
GEN 2:22
The Lord God fashioned into a woman the rib which He had taken from the man, and brought her to the man.
GEN 2:23
The man said, "This is now bone of my bones, and flesh of my flesh; she shall be called Woman, Because she was taken out of Man."
GEN 2:24
For this reason a man shall leave his father and his mother, and be joined to his wife; and they shall become one flesh.
GEN 2:24
(The Living Bible Translation)
This explains why a man leaves his father and mother and is joined to his wife in such a way that the two become one person.
ROM 6:12
Therefore do not let (the) sin (nature) reign (as sovereign) in your mortal body so that you obey its lusts…
ROM 6:13
…and do not go on presenting the members of your body to sin as instruments of unrighteousness; but present yourselves to God as those alive from the dead, and your members as instruments of righteousness to God.
BREAK
When I Think About Home
EPH 2:1
And you were dead in your trespasses and sins…
EPH 2:2
…in which you formerly walked according to the course of this world, according to the prince of the power of the air, of the spirit that is now working in the sons of disobedience.
EPH 2:12
…at that time (you were) separate from Christ, excluded from the commonwealth of Israel, and strangers to the covenants of promise, having no hope and without God in the world.
2CO 5:17
Therefore if (1) anyone is in (union with) Christ (and all believers are), he is a new creature (spiritual species); the old (self) things passed away; behold, new (spiritual species) things have come.
1CO 6:19
Or do you not know that your body is a temple of the Holy Spirit who is in you, whom you have from God, and that you are not your own?
1PE 2:9
But you are A CHOSEN RACE, A royal PRIESTHOOD, A HOLY NATION, A PEOPLE FOR God's OWN POSSESSION, so that you may proclaim the excellencies of Him who has called you out of darkness into His marvelous light…
EPH 5:31
FOR THIS REASON A MAN SHALL LEAVE HIS FATHER AND MOTHER AND SHALL BE JOINED TO HIS WIFE, AND THE TWO SHALL BECOME ONE FLESH.
EPH 5:32
This mystery is great; but I am speaking with reference to Christ and the church.
REV 19:7
"Let us rejoice and be glad and give the glory to Him (the Lord Jesus Christ…the Groom), for the marriage of the Lamb has come and His bride has made herself ready."
2PE 2:1
But false prophets also arose among the people, just as there will also be false teachers among you, who will secretly introduce destructive heresies, even denying the Master who bought them, bringing swift destruction upon themselves.
1TI 4:1
But (God) the (Holy) Spirit explicitly says that in later times (in every generation) some will fall away from the faith, paying attention to deceitful spirits and doctrines of demons…
1TI 4:2
…by means of the hypocrisy of liars (who are) seared in their own conscience as with a branding iron…
1JO 2:19
They went out from us, but they were not really of us; for if they had been of us, they would have remained with us; but they went out, so that it would be shown that they all are not of us.
ISA 54:17
"No weapon that is formed against you will prosper; And every tongue that accuses you in judgment you will condemn. This is the heritage of the servants of the Lord, and their vindication is from Me," declares the Lord.
1JO 4:4
You are from God, little children, and have overcome them; because greater is He who is in you than he who is in the world.
JOH 10:27
"My sheep hear My voice, and I know them, and they follow Me…"
JOH 10:28
"…and I (the Lord Jesus Christ) give (the) eternal (Zoe) life to them (believers in Christ), and they will never perish; and no one will snatch them out of My hand."
JOH 10:29
"My (God the) Father, who has given them (believers in Christ) to Me (the Lord Jesus Christ), is greater than all; and no one is able to snatch them (believers in Christ) out of the Father's hand (either)."
JOH 10:30
"I and the Father are one."
ROM 11:29
…for the gifts and the calling of God are irrevocable.
THANKS FOR WATCHING!
THANKS FOR LISTENING!