WELCOME TO BARAH MINISTRIES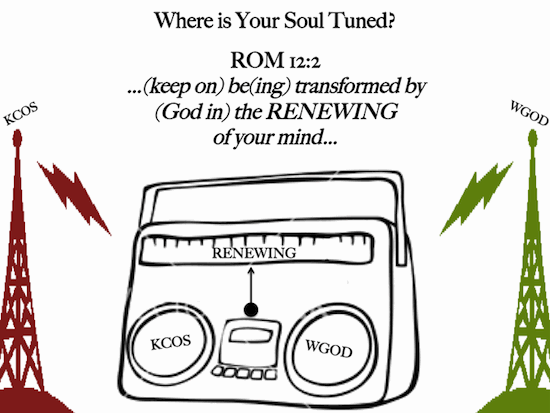 TODAY'S STUDY
What Does it Mean to be In Union With Christ?
JOH 1:14
And the Word (ho logos…God the Son) became flesh (true humanity…Jesus Christ), and dwelt (tabernacled) among us, and we saw (beheld) His glory, glory as of the only begotten (uniquely born One) from the (source of God the) Father, full of grace and truth.
HEB 4:12
For the word of God is living and active and sharper than any two-edged sword, and piercing as far as the division of soul and spirit, of both joints and marrow, and able to judge the thoughts and intentions of the heart.
HEB 4:13
And there is no creature hidden from His sight, but all things are open and laid bare to the eyes of Him with whom we have to do.
HEB 4:14
Therefore, since we have a great high priest who has passed through the heavens, (the Lord) Jesus (Christ) the Son of God, let us hold fast our confession.
HEB 4:15
For we do not have a high priest who cannot sympathize with our weaknesses, but One who has been tempted in all things (just) as we are (tempted in all things), yet (He is) without sin.
HEB 4:16
Therefore let us draw near with confidence to the throne of grace (since He understands us so well), so that we may receive mercy and find grace to help in time of need.
EPH 2:14
For He (the Lord Jesus Christ) Himself is our peace, who made both groups (Jews and Gentiles) into one (group) and broke down the barrier of the dividing wall…
EPH 2:15
…(He broke down the barrier of the dividing wall)…by abolishing in His flesh the enmity, which is the (Mosaic) Law of commandments contained in ordinances, so that in Himself He (the Lord Jesus Christ) might make the two (groups) into one new man (a new spiritual species…in union with Him…a unity), thus establishing peace…
EPH 2:16
…and (after establishing peace, that the Lord) might reconcile them both (Jews and Gentiles) in one body to God (the Father) through the Cross, by it (the Cross) having put to death the enmity.
MAT 27:50
And after (His physical death) Jesus cried out again with a loud voice, and yielded up His spirit.
MAT 27:51
And behold, the veil of the temple was torn in two from top to bottom; and the earth shook and the rocks were split.
MAT 27:52
The tombs were opened, and many bodies of the saints who had fallen asleep were raised…
MAT 27:53
…and coming out of the tombs after His resurrection they entered the holy city and appeared to many.
BREAK
Shine Jesus Shine
When I Think About Home
GAL 3:3
Are you so foolish? Having begun by the (agency of God the Holy) Spirit, are you now being perfected by the flesh (the Old Self and its sin nature)?
GEN 2:18
Then the Lord God said, "It is not good for the man to be alone; I will make him a helper suitable for him."
GEN 2:22
The Lord God fashioned into a woman the rib which He had taken from the man, and brought her to the man.
GEN 2:24
For this reason a man shall leave his father and his mother, and be joined to his wife; and they shallbecome one flesh.
MAR 10:2-3
Some Pharisees came up to Jesus, testing Him, and began to question Him whether it was lawful for a man to divorce a wife.//And He answered and said to them, "What did Moses command you?"
MAR 10:4-5
They said, "Moses permitted a man TO WRITE A CERTIFICATE OF DIVORCE AND SEND her AWAY."//But Jesus said to them, "Because of your hardness of heart he wrote you this commandment."
MAR 10:6
"But from the beginning of creation, God MADE THEM MALE AND FEMALE."
MAR 10:7-8
"FOR THIS REASON A MAN SHALL LEAVE HIS FATHER AND MOTHER//AND THE TWO SHALL BECOME ONE FLESH; so they are no longer two, but one flesh.
MAR 10:9
"What therefore God has joined together, let no man separate."
HEB 10:23
Let us hold fast the confession of our hope without wavering, for He who promised is faithful…
HEB 10:24-25
…and let us consider how to stimulate one another to (unconditional) love and good deeds, //not forsaking our own assembling together, as is the habit of some, but encouraging one another; and all the more as you see the day drawing near.
GEN 2:18
Then the Lord God said, "It is not good for the man to be alone…
SEAL OF THE
UNITED STATES
E Pluribus Unum
Out of many, one
MAR 6:4
(The Lord) Jesus (Christ) said to them, "A prophet is not without honor except in his hometown and among his own relatives and in his own household."
MIC 7:6
For son treats father contemptuously, Daughter rises up against her mother, Daughter-in-law against her mother-in-law; A man's enemies are the men of his own household.
2CO 5:16
Therefore from now on we recognize no one according to the flesh; even though we have known Christ according to the flesh, yet now we know Him in this way no longer.
2CO 5:17
Therefore if (1) anyone is in (union with) Christ (and all believers are), he is a new creature; the old things passed away; behold, new things have come.
CLOSING SONG
Father I'm Yours
PRO 3:5-6
Trust in the Lord with all your heart And do not lean on your own understanding.//In all your ways acknowledge Him, And He will make your paths straight.
DEU 31:8
The Lord is the one who goes ahead of you; He will be with you. He will not fail you or forsake you. Do not fear or be dismayed
ISA 30:18
Therefore the Lord longs to be gracious to you, And therefore He waits on high to have compassion on you. For the Lord is a God of justice; How blessed are all those who long for Him
CLOSING PRAYER
Let us pray…
Thanks for watching!
Thanks for listening!
www.barahministries.com