Welcome To BARAH MINISTRIES
a Christian Church
1JO 2:4-6
The one who says, "I have come to know Him (the Lord Jesus Christ)," and does not keep His commandments (mandates), (he) is a liar, and the truth is not in him;//but whoever keeps His word, in him the (unconditional) love of God has truly been perfected. By this we know that we are in (union with) Him://the one who says he abides in (union with) Him (the Lord Jesus Christ) ought himself to walk in the same manner as He walked.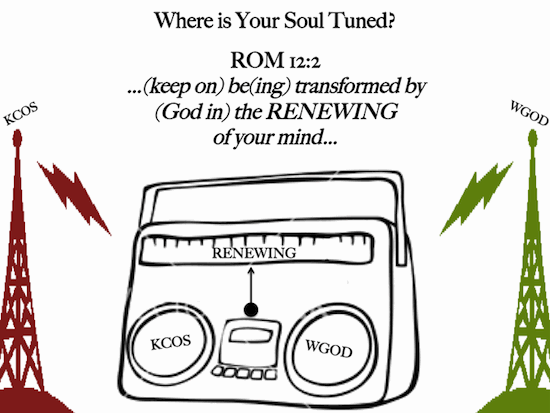 Deacon Caleb Alburn
Barah Ministries Financial PolicyNo price appears on any material from Barah Ministries so that anyone who desires biblical teaching may have it free of charge.
MAR 10:27
"With people it is impossible, but not with God, for all things are possible with God."
Remember to give with the motivation suggested in Scripture
2CO 9:7
Each one must do just as he has purposed in his heart, not grudgingly or under compulsion, for God loves a cheerful (grace oriented) giver.
OFFERING SONG
Unfailing Love
TODAY'S STUDY
Romans Chapter 1 –Paul's Resume: Bondservant
ROM 1:1
Paul, a bond-servant (slave) of Christ Jesus, called as an apostle, set apart (by God) for the (dissemination of the) gospel (message) of God (a minister)…
ROM 1:2
…which (message) He (God the Father) promised beforehand through His prophets in the holy Scriptures (of the Old Testament)…
ROM 1:3
…(a message) concerning His (God the Father's) Son (the Lord), who was born of a descendant of David according to the flesh (as true humanity… Jesus Christ)…
ROM 1:4
…who was declared the Son of God with (enabling) power by the resurrection from the dead, according to (the power of the God who is) the Spirit of holiness…(we are talking about this) Jesus Christ our Lord…
ROM 1:5
…through whom we (Paul) have received (from God both) grace and apostleship to bring about the obedience of faith among all the Gentiles for His (the Lord Jesus Christ's) name's sake (for His benefit)…
ROM 1:6
…among whom you (as believers in Christ) also are the called of Jesus Christ…
ROM 1:7
…to all who are (the) beloved of God (believers in Christ) in Rome, called as saints (believers in Christ…set apart ones): Grace to you and peace from God our Father and (from) the Lord Jesus Christ.
PAUL'S RESUME
Persecutor of the Church
The Least of the Apostles
A Minister of the Gospel
A Bond Servant (doulos)
A Called One
One with the Spiritual Gift of Apostle
The Apostle to the Gentiles
A Pharisee
An Author
The Standard for Imperfection
PAUL'S RESUME
Persecutor of the Church
The Least of the Apostles
A Minister of the Gospel
A Bond Servant (doulos)
BOND SERVANT
The Greek word is doulos…a slave…a person who is bound to the master for life…one who freely serves…a person owned by another person.
EXO 21:1
"Now these are the ordinances which you are to set before them…"
EXO 21:2
"If you buy a Hebrew slave, he shall serve for six years; but on the seventh he shall go out as a free man without payment."
EXO 21:3
"If he (a slave) comes (into service) alone, he shall go out alone; if he is the husband of a wife, then his wife shall go out with him."
EXO 21:4
"If his master gives him a wife, and she bears him sons or daughters, the wife and her children shall belong to her master, and he shall go out alone."
EXO 21:5
"But if the slave plainly says, 'I love my master, my wife and my children; I will not go out as a free man…'"
EXO 21:6
"…then his master shall bring him to God, then he shall bring him to the door or the doorpost. And his master shall pierce his ear with an awl; and he (the slave) shall serve him (the master) permanently."
MAR 10:42
Calling them (the arguing apostles) to Himself, (the Lord) Jesus (Christ) said to them, "You know that those who are recognized as rulers of the Gentiles lord it over them; and their great men exercise authority over them."
MAR 10:43
"But it is not this way among you, but whoever wishes to become great among you shall be your servant…"
MAR 10:44
"…and whoever wishes to be first among you shall be slave (doulos) of all."
MAR 10:45
"For even the Son of Man (the Lord Jesus Christ) did not come to be served, but to serve, and to give His life a ransom for many."
JOH 3:17
"For God (the Father) did not send (God) the Son (the Lord Jesus Christ) into the world to judge the world, but that the world might be saved through Him."
BREAK
When I Think About Home
2CO 4:5
For we do not preach ourselves (as important) but Christ Jesus as Lord, and ourselves as your bond-servants (doulos) for Jesus' sake.
1CO 9:14
So also the Lord directed those who proclaim the gospel to get their living from the gospel.
1CO 9:18
What then is my reward (for proclaiming the gospel)? That, when I preach the gospel, I may offer the gospel without charge, so as not to make full use of my right in the gospel (to get my living from it).
1CO 9:19
For though I am free from all men, I have made myself a slave (doulos) to all, so that I may win more.
GAL 1:10
For am I (Paul) now seeking the favor of men, or of God? Or am I striving to please men? If I were still trying to please men, I would not be a bond-servant (doulos) of Christ.
TIT 1:1
Paul, a bond-servant (doulos) of God and an apostle of Jesus Christ, for the faith of those chosen of God and the knowledge of the truth which is according to godliness…
TIT 1:2
…in the hope of eternal life, which God, who cannot lie, promised long ages ago…
TIT 1:3
…but at the proper time manifested, even His word, in the proclamation with which I was entrusted according to the commandment of God our Savior…
TIT 1:4
To Titus, my true child in a common faith: Grace and peace from God the Father and Christ Jesus our Savior.
PAUL'S RESUME
Persecutor of the Church
The Least of the Apostles
A Minister of the Gospel
A Bond Servant (doulos)
CLOSING SONG
Take My Hand
Thanks for watching!
Thanks for listening!
www.barahministries.com