Welcome To BARAH MINISTRIES
a Christian Church
GAL 2:20
"I have been crucified with Christ; and it is no longer I who live, but Christ lives in(dwelling) me; and the (Zoe) life which I now live in the flesh I live by faith in the Son of God, who loved me(unconditionally) and (who) gave Himself up (as a substitute) for me."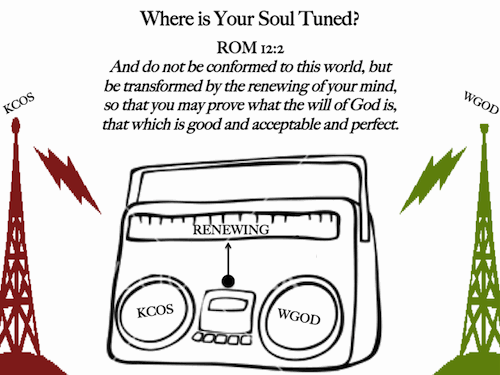 Caleb Alburn
Deacon
TODAY'S STUDY
God Doesn't Need the Best to be the Best
GEN 20:12
"Besides, she is actually my sister, the daughter of my father, but not the daughter of my mother, and she became my wife;"
GEN 20:2
Abraham said of Sarah his wife, "She is my sister." So Abimelech king of Gerar sent and took Sarah.
GEN 12:11
It came about when he came near to Egypt, that he said to Sarai his wife, "See now, I know that you are a beautiful woman;
GEN 12:12
and when the Egyptians see you, they will say, 'This is his wife'; and they will kill me, but they will let you live.
GEN 12:13
"Please say that you are my sister so that it may go well with me because of you, and that I may live on account of you."
GEN 16:2
So Sarai said to Abram, "Now behold, the Lord has prevented me from bearing children. Please go in to my maid; perhaps I will obtain children through her." And Abram listened to the voice of Sarai.
Read Genesis, Chapter 27
EXO 2:11
Now it came about in those days, when Moses had grown up, that he went out to his brethren and looked on their hard labors; and he saw an Egyptian beating a Hebrew, one of his brethren.
EXO 2:12
So he looked this way and that, and when he saw there was no one around, he struck down the Egyptian and hid him in the sand.
NUM 20:8
"Take the rod; and you and your brother Aaron assemble the congregation and speak to the rock before their eyes, that it may yield its water. You shall thus bring forth water for them out of the rock and let the congregation and their beasts drink."
NUM 20:9
So Moses took the rod from before the Lord, just as He had commanded him;
NUM 20:10
And Moses and Aaron gathered the assembly before the rock. And he said to them, "Listen now, you rebels; shall we bring forth water for you out of this rock?"
NUM 20:11
Then Moses lifted up his hand and struck the rock twice with his rod; and water came forth abundantly, and the congregation and their beasts drank.
NUM 20:12
But the Lord said to Moses and Aaron, "Because you have not believed Me, to treat Me as holy in the sight of the sons of Israel, therefore you shall not bring this assembly into the land which I have given them."
HEB 11:31
By faith Rahab the harlot did not perish along with those who were disobedient, after she had welcomed the spies in peace.King David is a man after God's own heart.
2 SAM 11:2
Now when evening came David arose from his bed and walked around on the roof of the king's house, and from the roof he saw a woman bathing; and the woman was very beautiful in appearance.
2 SAM 11:3
So David sent and inquired about the woman. And one said, "Is this not Bathsheba, the daughter of Eliam, the wife of Uriah the Hittite?"
2 SAM 11:4
David sent messengers and took her, and when she came to him, he lay with her; and when she had purified herself from her uncleanness, she returned to her house.
2 SAM 11:5
The woman conceived; and she sent and told David, and said, "I am pregnant."
2 SAM 11:15
He had written in the letter, saying, "Place Uriah in the front line of the fiercest battle and withdraw from him, so that he may be struck down and die."
2 SAM 11:16
So it was as Joab kept watch on the city, that he put Uriah at the place where he knew there were valiant men.
2 SAM 11:17
The men of the city went out and fought against Joab, and some of the people among David's servants fell; and Uriah the Hittite also died.
BREAK
We Fall Apart - We As Human
When I Think About Home
MAR 1:16
As He was going along by the Sea of Galilee, He saw Simon and Andrew, the brother of Simon, casting a net in the sea; for they were fishermen.
LUK 5:10
And so also were James and John, sons of Zebedee, who were partners with Simon. And Jesus said to Simon, "Do not fear, from now on you will be catching men."
LUK 5:27
After that He went out and noticed a tax collector named Levi (Matthew) sitting in the tax booth, and He said to him, "Follow Me."
LUK 5:28
And he left everything behind, and got up and began to follow Him.
LUK 5:29
And Levi (Matthew) gave a big reception for Him in his house; and there was a great crowd of tax collectors and other people who were reclining at the table with them.
LUK 5:30
The Pharisees and their scribes began grumbling at His disciples, saying, "Why do you eat and drink with the tax collectors and sinners?"
LUK 5:31-32
And Jesus answered and said to them, "It is not those who are well who need a physician, but those who are sick. //I have not come to call the righteous but the sinners to repentance."
1. They were trained to become Pharisees.
2. They were the chief scholars at the time and were in charge of the educational system.
3. They were highly legalistic and proud.
ACT 22:3
"I am a Jew, born in Tarsus of Cilicia, but brought up in this city, educated under Gamaliel, strictly according to the law of our fathers, being zealous for God just as you all are today."
ACT 22:7
And I fell to the ground and heard a voice saying to me, 'Saul, Saul, why are you persecuting Me?'
ACT 22:8
And I answered, 'Who are You, Lord?' And He said to me, 'I am Jesus the Nazarene, whom you are persecuting.'
CLOSING SONG
Human - Manafest
JER 29:11
"For I know the plans that I have for you," declares the Lord, "plans for welfare and not for calamity to give you a future and a hope."
1PE 5:6-7
Therefore humble yourselves under the mighty hand of God, that He may exalt you at the proper time, casting all your anxiety on Him, because He cares for you
JUD 1:24-25
Now to Him who is able to keep you from stumbling, and to make you stand in the presence of His glory blameless with great joy, to the only God our Savior, through Jesus Christ our Lord, be glory, majesty, dominion and authority, before all time and now and forever. Amen.
Thanks for watching!
Thanks for listening!
www.barahministries.com