WELCOME TO BARAH MINISTRIES
TODAY'S STUDY
The CREATOR'S Will is that You Come All the Way with His Word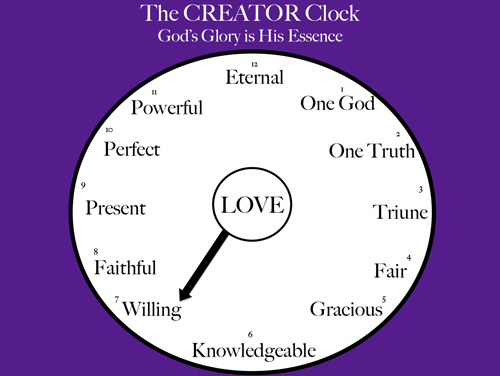 Do not neglect to show hospitality to strangers, for by this some have entertained angels without knowing it.
'AND YOU SHALL LOVE THE LORD YOUR GOD WITH ALL YOUR HEART, AND WITH ALL YOUR SOUL, AND WITH ALL YOUR MIND, AND WITH ALL YOUR STRENGTH.'
Be of sober spirit, be on the alert. Your adversary, the devil, prowls around like a roaring lion, seeking someone to devour.
Rebound and Keep Moving! - Page 4
If the sin problem was resolved at the Cross, why is sin still an issue? If all sins are already paid for, why must you rebound? To be forgiven! Sins were not forgiven at the Cross. Only the penalty of sin is removed once and for all at the Cross. Christ's substitutionary Spiritual death accomplishes redemption, but not forgiveness.
Isolation of Sin, Appendix A, Page 27
There is no spirituality or spiritual life without rebound.
Rebound Revisited, Page 17
You can pray fervently for forgiveness of sins and you are not forgiven. God heeds no prayer offered in a state of carnality.
Systematic Theology, Lewis Sperry Chafer, Volume 6, Page 233
Prayer for the Spirit's filling is an error of great proportion…the Spirit's filling does not await the influence of prayer.
Systematic Theology, Lewis Sperry Chafer, Volume 6, Page 240
Too often prayer for forgiveness is substituted; but prayer for forgiveness is not an adjustment to the Light which God is. Prayer for forgiveness really assumes that God Himself needs to be changed in His attitude toward the one who has sinned.
When you feel distant from God, who moved?
But I am afraid that, as the serpent deceived Eve by his craftiness, your minds will be led astray from the simplicity and purity of devotion to Christ.
BREAK
Awesome is the Lord Most High
When I Think About Home
The Untouchables
Jim Malone:
You said you wanted to get Capone. Do you really wanna get him? You see what I'm saying is, what are you prepared to do?
Eliot Ness:
Anything within the law.
Jim Malone:
And THEN what are you prepared to do? If you open the can on these worms you must be prepared to go all the way. Because they're not gonna give up the fight, until one of you is dead.
Eliot Ness:
I want to get Capone! I don't know how to do it.
Jim Malone:
You wanna know how to get Capone? They pull a knife…you pull a gun. He sends one of yours to the hospital, you send one of his to the morgue. That's the CHICAGO way! And that's how you get Capone. Now do you want to do that? Are you ready to do that? I'm offering you a deal. Do you want this deal?
Eliot Ness:
I have sworn to capture this man with all legal powers at my disposal and I will do so.
Jim Malone:
Well, the Lord hates a coward. Do you know what a blood oath is, Mr. Ness?
Eliot Ness:
Yes.
Jim Malone:
Good, because you just took one.
Sun Tzu…The Art of War
Your strength will eventually become your weakness (because you get predictable)
Sun Tzu…The Art of War
The key to victory is not in defeating the enemy, but in defeating the enemy's strategy; therein lies their vulnerability.
Now the serpent was more crafty than any beast of the field which the Lord God had made. And he (the serpent) said to the woman (Isha), "Indeed, has God said, 'You shall not eat from any tree of the garden?'"
And the tempter (Satan) came and said to Him (the Lord Jesus Christ), "If (1) You are the Son of God (and you are), command that these stones become bread."//But He (the Lord Jesus Christ) answered and said, "It is written, 'MAN SHALL NOT LIVE ON BREAD (physical food) ALONE, BUT ON EVERY WORD THAT PROCEEDS OUT OF THE MOUTH OF GOD.'"
Sun Tzu…The Art of War
If you know yourself, and you know your enemy, you need not fear the result of one hundred battles.
If you know only yourself and not your enemy, for every victory gained you shall sustain defeat.
If you know neither yourself nor your enemy, you shall succumb in every battle.
JOHN 5:14
…do not sin anymore
Be angry and yet do not sin
Do not participate in the unfruitful deeds of darkness
Become sober-minded as you ought, and stop sinning…
But each one is tempted when he is carried away and enticed by his own lust. //Then when lust has conceived, it gives birth to sin; and when sin is accomplished, it brings forth death.//Do not be deceived, my beloved brethren.
…in reference to your former manner of life, you lay aside the old self, which is being corrupted in accordance with the lusts of deceit…
…and that you be renewed in the spirit of your mind…
…and put on the new self, which in the likeness of God has been created in righteousness and holiness of the truth.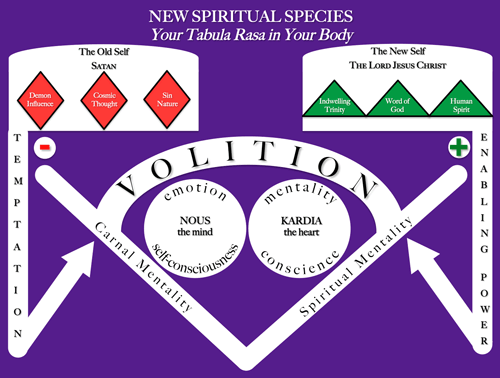 THANKS FOR WATCHING!
THANKS FOR LISTENING!