WELCOME TO BARAH MINISTRIES
Behold, You desire truth in the innermost being, And in the hidden part You will make me know wisdom.//Purify me with hyssop, and I shall be clean; Wash me, and I shall be whiter than snow.
Make me to hear joy and gladness, Let the bones which You have broken rejoice.//Hide Your face from my sins And blot out all my iniquities.//Create in me a clean heart, O God, And renew a steadfast spirit within me.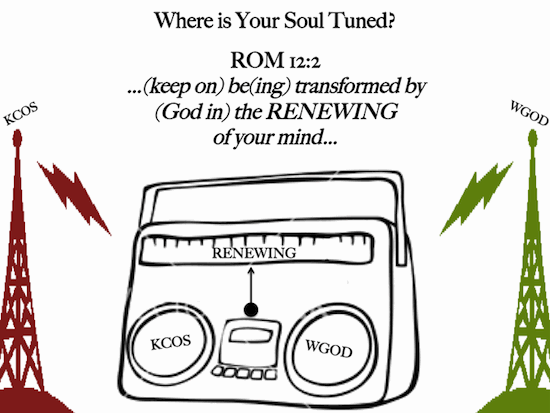 TODAY'S STUDY
Unconditional Love Parenting is a Plan to be Intentional
There was the true Light which, coming into the world, enlightens every man.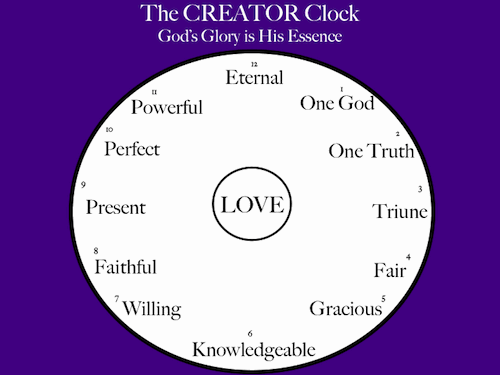 But now faith, hope, love, abide (in the sphere of) these three; but the greatest of these is (unconditional) love.
Kahlil Gibran…The Prophet
"On Children"
And a woman who held a babe against her bosom said, "Speak to us of Children." And he said:
Your children are not your children.
They are the sons and daughters
of Life's longing for itself.
They come through you but not from you…
And though they are with you,
yet they belong not to you.
Kahlil Gibran…The Prophet
"On Children"
You may give them your love but not your thoughts.
For they have their own thoughts.
You may house their bodies but not their souls…
For their souls dwell in the house of tomorrow…
Which you cannot visit, not even in your dreams.
Kahlil Gibran…The Prophet
"On Children"
You may strive to be like them,
but seek not to make them like you.
For life goes not backward…
nor does it tarry with yesterday.
You are the bows from which your
children as living arrows are sent forth.
Kahlil Gibran…The Prophet
"On Children"
The archer (God) sees the mark
upon the path of the infinite…
And He bends you (parents) with His might
That His arrows (your children) may go swift and far.
Let your bending in the archer's hand be for gladness;
For even as he loves the arrow that flies…
So He loves also the bow that is stable.
QUESTION FOR REFLECTION
Does your Christianity show up in the parenting of your children?
LEADER
A position into which God places us…the position of parent
LEADING
Creating an atmosphere in which others want to follow
LEADERSHIP
Influencing results through the use of personal power
DISCIPLINE
Training in a character pattern
Train up (dedicate yourself to) a child in the way he should go (narrow his path), even when he is old he will not depart (turn away) from it.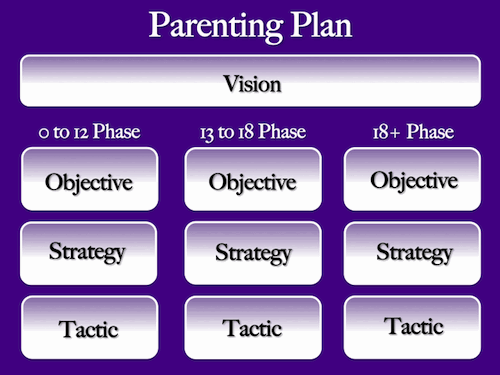 VISION
What things look like in perfect condition
PARENTING VISION
My children are exposed incessantly to the gospel message, the good news concerning the Lord Jesus Christ's Person and Work, so they have the best chance to respond positively to it, so they can become believers in the Lord Jesus Christ…we never take our children's salvation for granted.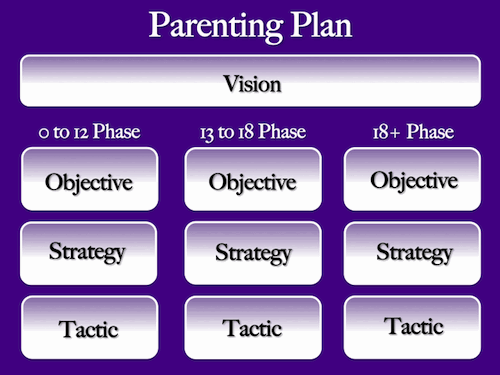 PARENTING
Phase 1
INCULCATE INSTRUCTION
…bring them (your children) up in the discipline and instruction of the Lord.
Every person is to be in subjection to the governing authorities. For there is no authority except from God, and those which exist are established by God.
PARENTING
Phase 2
HELP CHILDREN GROW…HELP TEENS BECOME ADULTS
…grow in the grace and knowledge of our Lord and Savior Jesus Christ.
PARENTING
Phase 3
LET THEM GO
For this reason a man shall leave his father and his mother, and be joined to his wife; and they shall become one flesh.
BREAK
Be Exalted of God
When I Think About Home
PARENTING OBJECTIVE
An objective is specific, measurable, and bound in time
PARENTING OBJECTIVE
0 to 12 Years Old
Teach my children to make great decisions on a moment-by-moment basis so they have adult souls to match their adult bodies when they leave my home at age 18.
PARENTING OBJECTIVE
13 to 18 Years Old
Allow my children to make decisions and to experience the consequences of their decisions under my protection, to ensure they have adult souls to match their adult bodies when they leave my home at age 18.
PARENTING OBJECTIVE
18+
Trust the teaching that I have provided to my children enough to allow them to live their lives as unto the Lord without my interference.
STRATEGY
What you will do for distinctive advantage.
PARENTING STRATEGY
0 to 12
Count on the direction of the Word of God to create an atmosphere of unconditional love for my children.
PARENTING STRATEGY
13 to 18
Supervise the regular teaching of the Word of God in my home
PARENTING STRATEGY
18+
Create a relationship of interdependence between families that respects the boundaries of each family in a non-judgmental way.
TACTICS
The detailed actions that support an objective and a strategy…the milestones of progress that are part of a plan
PARENTING TACTIC
0 to 12
Win Your Children's Hearts
PARENTING TACTIC
13 to 18
Ignore the Rejection When You're Teaching
PARENTING TACTIC
18+
Keep Your Opinions to Yourself
This is good and acceptable in the sight of God our Savior,//who desires all men to be saved and (for all men) to come to the knowledge of the truth.
CLOSING SONG
The Word is Alive
Trust in the LORD with all your heart And do not lean on your own understanding.//In all your ways acknowledge Him, And He will make your paths straight.
The LORD is the one who goes ahead of you; He will be with you. He will not fail you or forsake you. Do not fear or be dismayed
Therefore the LORD longs to be gracious to you, And therefore He waits on high to have compassion on you. For the LORD is a God of justice; How blessed are all those who long for Him.
CLOSING PRAYER
Let us pray…
Thanks for watching!
Thanks for listening!
www.barahministries.com