Welcome To BARAH MINISTRIES
a Christian Church
But know this first of all, that no prophecy of Scripture is a matter of one's own (private) interpretation,//for no prophecy was ever made by an act of human will, but men moved by (God) the Holy Spirit spoke (directly) from (the exact thinking of THE) God (the Lord Jesus Christ).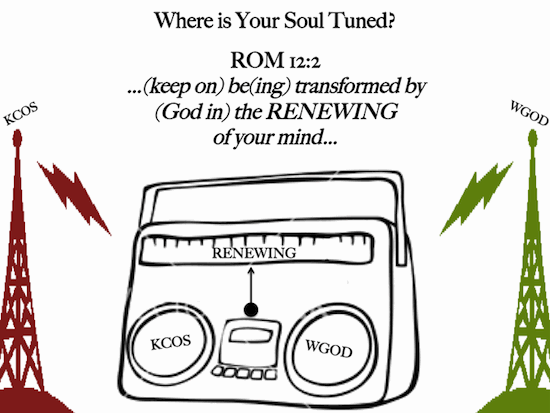 TODAY'S STUDY
Gratitude for Unconditional Love is Reflected in Action
ANNOUNCEMENTS
Mark Your Calendars!
The next Lord's Supper Celebration is July 14, 2013
NEXT WEEK!
Mark Your Calendars!
HOMECOMING
for the "Soon to Be Resident" CongregationSeptember 28 and 29, 2013
Mark Your Calendars!
No Face-to-Face Bible Study
Two Straight Weeks
August 25
September 1
December 8
December 29
HAPPY BIRTHDAY!
Cheryl Vallejo
July 5
Thanks to the Deacons
The Barah Ministries Website
Thank You
Matt Maronay
Barah Ministries App
BARAH MINISTRIES ON PAL TALK!
www.paltalk.com
Download the software
Choose a nickname
Sign into the Barah Ministries Room
Listen!
Hotel Move Coming
Coeur D'Alene
Conference
August 9
THE OFFERING
Deacon Elliott Clark
Barah Ministries Financial Policy No price appears on any material from Barah Ministries so that anyone who desires biblical teaching may have it free of charge.
And my God will supply all your needs according to His riches in glory in Christ Jesus.
Remember to give with the motivation suggested in Scripture
Each one must do just as he has purposed in his heart, not grudgingly or under compulsion, for God loves a cheerful (grace oriented) giver.
OFFERING SONG
Yes We All Agree
TODAY'S STUDY
Gratitude for Unconditional Love is Reflected in Action
But prove yourselves doers of the word, and not merely hearers who delude themselves.
For if anyone is a hearer of the word and not a doer, he is like a man who looks at his natural face in a mirror…
…for once he has looked at himself and gone away, he has immediately forgotten what kind of person he was.
But one who looks intently at the perfect law, the law of liberty, and abides by it, not having become a forgetful hearer but an effectual doer, this man will be blessed in what he does.
"Therefore, behold, I will allure her, Bring her into the wilderness And speak kindly to her."
But the Pharisees and the lawyers rejected God's purpose for themselves, not having been baptized by John.
"To what then shall I (the Lord Jesus Christ) compare the men of this generation, and what are they like?"
"They are like children who sit in the market place and call to one another, and they say, 'We played the flute for you, and you did not dance; we sang a dirge, and you did not weep.'"
"For John the Baptist has come eating no bread and drinking no wine, and you say, 'He has a demon!'"
"The Son of Man (the Lord Jesus Christ) has come eating and drinking, and you say, 'Behold, a gluttonous man and a drunkard, a friend of tax collectors and sinners (prostitutes)!'"
"Yet wisdom is vindicated by all her children."
Edmund Burke
"All that is necessary for the triumph of evil is that good men do nothing."
BREAK
When I Think About Home
But now faith, hope, love, abide (in the sphere of) these three; but the greatest of these is (unconditional) love.
CLOSING SONG
Faith, Hope, Love
Thanks for watching!
Thanks for listening!
www.barahministries.com