Welcome to Barah Ministries
a Christian Church
Let's shift our minds away from the issues of life and focus on the message from God the Holy Spirit
2 PE 3:17
You therefore, beloved, knowing this beforehand, be on your guard so that you are not carried away by the error of unprincipled men and fall from your own steadfastness
Denny Goodall
Deacon
Therefore we have been buried with Him through baptism into death, so that as Christ was raised from the dead through the glory of the Father, so we too might walk in newness of life.// For if we have become united with Him in the likeness of His death, certainly we shall also be in the likeness of His resurrection
(New Living Translation)
For we died and were buried with Christ by baptism. And just as Christ was raised from the dead by the glorious power of the Father, now we also may live new lives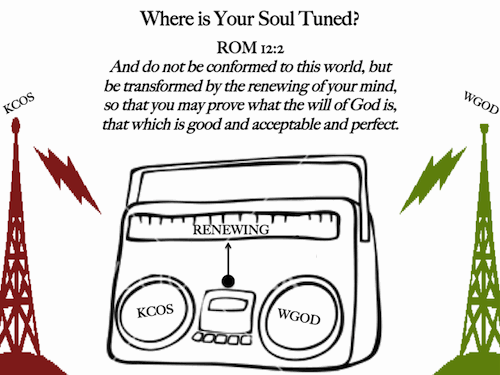 TODAY'S STUDY
An Apple a Day Keeps the Doctor Away
But Jesus answered and said to them, "You are mistaken, not understanding the Scriptures nor the power of God
2 TI 3:16
All Scripture is inspired by God and profitable for teaching, for reproof, for correction, for training in righteousness; so that the man of God may be adequate, equipped for every good work
BREAK SONG
Kutless - Strong Tower
For since the creation of the world His invisible attributes, His eternal power and divine nature, have been clearly seen, being understood through what has been made, so that they are without excuse
1 COR 6:19
Or do you not know that your body is a temple of the Holy Spirit who is in you, whom you have from God, and that you are not your own
just as He chose us in Him before the foundation of the world, that we would be holy and blameless before Him. In love
2 SAM 11:14-15
Now in the morning David wrote a letter to Joab and sent it by the hand of Uriah. // He had written in the letter, saying, "Place Uriah in the front line of the fiercest battle and withdraw from him, so that he may be struck down and die
My Father, who has given them to Me (The Lord Jesus Christ), is greater than all; and no one is able to snatch them out of the Father's hand. // "I and the Father are one
Yet those who wait for the LORD…Will gain new strength; They will mount up with wings like eagles, They will run and not get tired, They will walk and not become weary
And Jesus said to them, "Follow Me, and I will make you become fishers of men
Immediately they left their nets and followed Him
For since the creation of the world His invisible attributes, His eternal power and divine nature, have been clearly seen, being understood through what has been made, so that they are without excuse
CLOSING SONG
Your Love Never Fails - Jesus Culture
1 COR 2:16
For WHO HAS KNOWN THE MIND OF THE LORD, THAT HE WILL INSTRUCT HIM? But we have the mind of Christ
For in Him all the fullness of Deity dwells in bodily form, //and in Him you have been made complete, and He is the head over all rule and authority

Thus says the LORD, your Redeemer, the Holy One of Israel, "I am the LORD your God, who teaches you to profit, who leads you in the way you should go
AND YOU SHALL LOVE THE LORD YOUR GOD WITH ALL YOUR HEART, AND WITH ALL YOUR SOUL, AND WITH ALL YOUR MIND, AND WITH ALL YOUR STRENGTH
Beloved, let us love one another, for love is from God; and everyone who loves is born of God and knows God. // The one who does not love does not know God, for God is (unconditional) love.// By this the love of God was manifested in us, that God has sent His only begotten Son into the world so that we might live through Him
2 COR 4:14-15
Knowing that He who raised the Lord Jesus will raise us also with Jesus and will present us with you. // For all things are for your sakes, so that the grace which is spreading to more and more people may cause the giving of thanks to abound to the glory of God.
Thanks for watching!
Thanks for listening!
Thanks for giving!
www.barahministries.com