My Faith Journey
Tony LoGrasso
"…all things are possible to him who believes."
'I do believe; help my unbelief.' "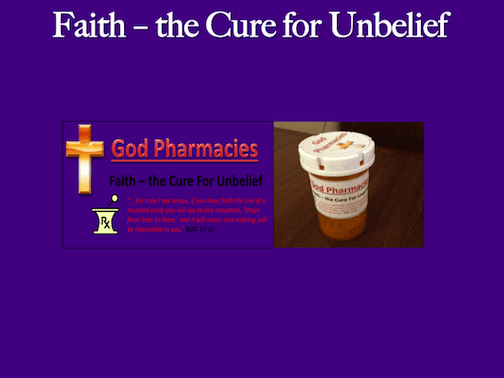 -4
Consider (i.e. come to the conclusion) it (is) all (for the purpose of) joy (absolute happiness), my brethren (believers in Christ), when you encounter various trials (pressure),//knowing (through experience) that the testing of your faith (your trust in God and your belief in His Word) produces endurance.//And let endurance have its perfect result, so that you may be perfect (mature) and complete (undamaged),lacking (being deficient) in nothing
Heavenly Father
I thank you for bringing me here to speak from the pulpit of my dear friend Rory, to my fellow believers here at Barah Ministries.
Thank you for the blessing of my adversities with cancer. May it serve as a billboard to other advertising the power of having even a small amount of faith.
Help us gain the fruit of strengthened faith from our fellowship with one another here this weekend, so that we may go out from here and find ways to share that faith with others.
We ask this through the power of the Holy Spirit, and in the name of the Lord Jesus Christ.
Amen